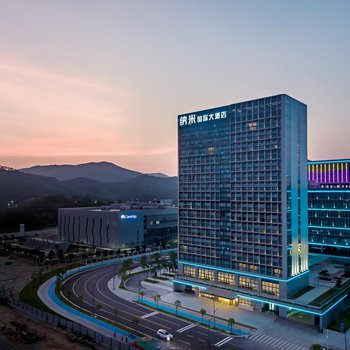 The Sino-Singapore Knowledge City Nami International Hotel is a great choice for guests looking for accommodation in Guangzhou, having been recently opened in 2021.
Huangpu Railway Station and Guangzhou Baiyun International Airport are located 37km and 46km away respectively. This hotel is located near many of Guangzhou's attractions including Phoenix Lake, Sino-Singapore Knowledge City, ZhongXin GuangZhou ZhiShi ChengGuiHua ZhanShiTing and Ancestral Hall of Guiyi He.
When guests have some time on their hands they can make use of the onsite facilities. This Guangzhou hotel features parking on site.
There's never a dull moment at this hotel, our guests indicate that the facilities are excellent. For guests traveling on business, this hotel is consistently one of the most popular choices.